ONLINE COURSES
Learn the methods, techniques, principles and practical applications conveniently on your own time. These one of a kind courses are designed by Figen Genco specifically to enlighten, educate, and empower the participants.
Easy-to-follow instructions
Clean, focused, concise information
Fun Units
Unlimited email support during the course
Shared message board
50% discount on phone-consultations
WITH THESE ONE of A KIND COURSES:
You will learn life-time skills
Your awareness about your life will increase
You will explore and experience with Figen Genco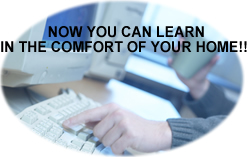 Designed specifically by the only Organizing Professional in the planet who integrates EFT, EmoTrance, Feng Shui, Project Sanctuary and spiritual teachings in her work. These courses feature customized support material, bonus exercises, rewarding experiences for very affordable prices for distance learning students. A perfect alternative to live workshops.
COURSES:
Pick a Room and Organize
Call Figen at 267-443-7489 or E-mail Figen