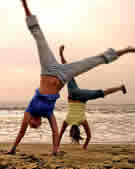 E-mail Figen
267-443-7489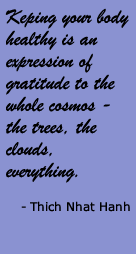 Healthy Body
This list includes three products that I used in the past and/or still use and appreciate. They each contribute to my over-all well being; including weight loss; physical, emotional and energetic cleansing; muscle toning; and a healthy digestive system which is key to everything!
DIET and NUTRITION ( inevitable result HEALTHY WEIGHT LOSS)
I learned about the Frederic Patenaude and the Raw Secrets when my son started experimenting with becoming a vegetarian, a vegan, then a raw vegan, then a fruitarian. I started by doing the 10-day cleanse, then eating mostly raw became my regular diet.
COLON CLEANSE:
I did an extensive research and found a kit I like. The creator of this kit is an herbalist of 20-years. The product is completely natural. It is easy to follow and tastes good- I picked the ginger. Great customer service. They even send you a jar to mix the powder. This Colon Cleansing Kit has three options to apply. I chose "the Best" option, which requires 5 days of fasting. You are only allowed to have the powdered- toxin absorber- with apple juice 5 times a day.
EXERCISE
I found this fantastic yoga swing (or yoga sling) while I was searching for fun yoga inversion equipment. There are inversion tables, yoga benches, and other equipment to help you get upside down and stretch. I love my OMGYM. It is fun, light, practical, and attractive.